The Masonic War Memorial at the Western Cemetery in Arbroath.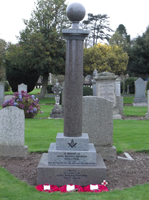 The monument was dedicated on the 10th April 1921. Heading the procession was the RWPGM Bro Arthur J. Ramsay. He was accompanied by a large delegation from the PGL of Forfarshire and a large number of brethren of Daughter lodges in the province.
The Brethren marched from Lodge Panmure 299 in Hill Street to the Western Cemetery (this must have been a great spectacle to witness).
The dedication ceremony was carried out by Bro J S Cuthill of Lodge St Thomas 40. He was assisted by PG Chaplain Bro G Hitchcock honorary Chaplain of Lodge St Vigean 101.
The monument is made of grey granite from Dumfries and is in a prominent place in the cemetery next to the Allan Fraser Mausoleum.

The combined lodges in the town have continued to hold their remembrance services at the Masonic monument for the past 94 years and it is still very well attended with over 60 masons regularly attending the service.
Maurice Cruickshank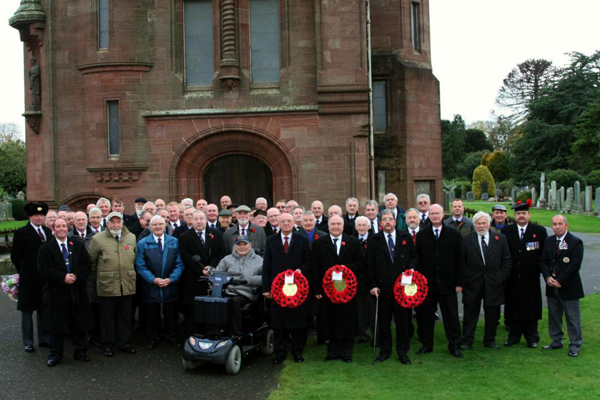 The 2015 Remembrance Ceremony

Formed in 1736 theGrand Lodge of Scotland is the governing body for all Freemasonry in Scotland.

Formed in 1861 the Provincial Grand Royal Arch Chapter for Angus and Mearns is the governing body for Royal Arch Masonry in this area.

Website of the Friends of Dundee City Archives